Shannon Oaks Office Suites
When first impressions matter most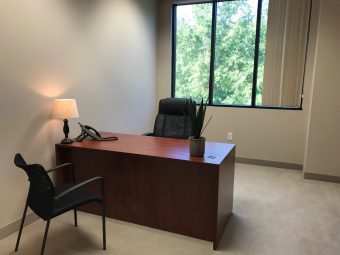 Our Class A Building features high-end finishes, granite floors, and rich mahogany walls in the main lobby. The outdoor courtyard is perfect for a relaxing lunch or casual business meeting.   Kildaire Office Suites at Shannon Oaks offers all- inclusive executive suites with access to professional conference rooms and experienced administrative staff to welcome your clients and answer your calls. Our careful attention to detail and prompt response to your business needs in a worry-free environment represents true value without compromise. Let us enhance your image while saving you money!
Check us out on Facebook:  www.facebook.com/KildaireOfficeSuites
& Twitter: https://twitter.com/koscary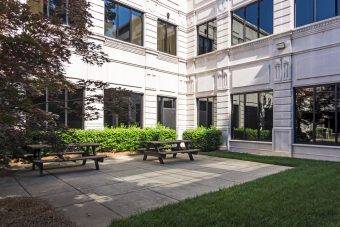 Testimonials
"We love the building and the office space! The staff really understands what is important to customers and strives to exceed it. We made the right choice to move our offices here!"
Joseph Clouatre, Innovative Business Partners, Inc.
"I admit I am a very "tough and skeptical" shopper. However, I am so pleased with my decision to come to Shannon Oaks for an office location for my business. … truly it is the work that the front office staff does that makes the ultimate difference."
Dr. KaRae' Carey, WesCare Counseling
"If you are looking for professional office space, Kildaire Office Suites at Shannon Oaks is an excellent choice. The KOS team sets a cordial and professional office tone while the tenants share a camaraderie that makes for motivation in seeking opportunities for collaboration."
Jay Brown, Jay Brown Law Firm
"I've stayed in 2 other shared office suites in the area, and Shannon Oaks is by far the best value for the money. Plus, they don't try to nickel and dime you with a bunch of extra services on the invoice at the end of the month."
Craig Pederson, Vector Software, Inc.